Location: Myanmar
Generator Set: 2 x AGG P Series with Trailer, 330kVA, 50Hz
Not only in commercial sectors, AGG also provides power to office buildings, such as these two mobile AGG generator sets for an office building in Myanmar.
For this project, AGG knew how important that reliability and flexibility are to the generator sets. Combining reliability, flexibility and safety. AGG's engineering team made every effort to optimize the units and finally let the customer received the satisfactory products.
Powered by Perkins engine, the canopy is featured with high hardness and strong corrosion resistance, which is durable. Even placed outside, the outstanding performance of these two soundproof and waterproof generator sets will not diminished.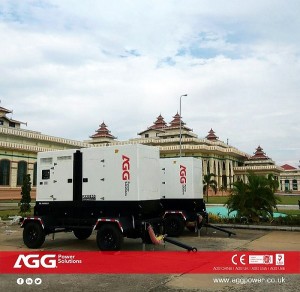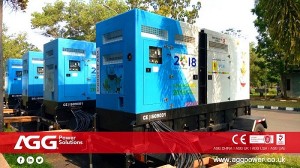 AGG trailer solution has also been applied in lots of applications, such as the 2018 Asia Games. A total of more than 40 units AGG generator sets with power covering 275kVA to 550kVA were installed to insure uninterrupted power supply for this international event with the lowest possible noise level.
Thanks to the trust from our customers! Whatever the circumstances, AGG can always find the most appropriate products for you, either from an existing range or tailor-made to meet your specific requirements.
---
Post time: Mar-04-2021